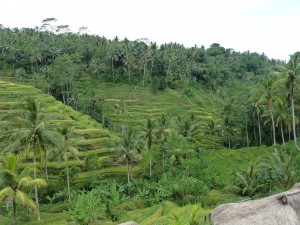 The tropical island of Bali is located just south of the equator and has a climate that is just that, tropical.  The high season to travel is also the cool/dry season that occurs between march/april and September/October.  This is also the high season for surf, so you will find many surfers (especially Australians) around the coasts and on the Bukit during this time.  The weather between these months is considered "cool and dry," averaging around 81-89 degrees Fahrenheit with occasional rain.  As you travel into the mountains the amount of rain will increase and temperatures will decrease.  Generally, it will rain at night but the during the day it will be sunny and dry.  It is also not as humid during this season, which is another reason to call it dry along with the lack of rain.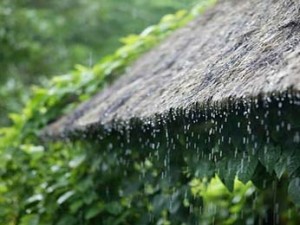 The low season is the hot/rainy/monsoon season and occurs between November and March.  During this time the weather is much more hot and humid, and the temperature ranges from 85-95 degrees F.  Rain is much more common during this time of year, and although in the dry season you may have small thunderstorms at night, it is now common to see thunderstorms throughout the day.  This is not always the case, but you can generally count on the weather being hotter and not quite as clear and sunny.  Sometimes it may even rain when it doesn't seem to be that cloudy out, which is a Bali anomaly.
Note: The best time to travel to Bali is probably at the very beginning or very end of the dry season.  This is when the streets will not be completely flooded with tourists, and although the weather may not be 100% optimal, you will get better deals and have an easier time bargaining and finding accommodation.  In my experience the weather is pretty consistent, and at any time of the year you can have rainy, hot, cool, or dry spells.  The best advice would be to come for at least two weeks so that you give yourself time for any of these weather conditions to come or pass.