Something that is extremely easy to do when coming to Bali is to overpack.  I must admit that I am 100% guilty of this crime.  When not knowing what to expect when coming to a foreign country, it is easy to want to bring everything but the kitchen sink with you.  Try not to fall victim to this temptation, as almost everything you could need is available to buy in Bali.  Also realize that you may be travelling around the island a bit, and the more suitcases you have, the harder it is going to be to do this.  The less, the better.
What NOT to pack: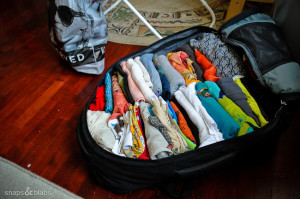 –Tons of clothes: You will end up buying tons of clothes while in Bali, because everything is so cheap here.  You will also find that the clothes you brought may not be 100% appropriate for the weather, and therefore want to buy a more comfortable wardrobe.  Laundry is also readily available for extremely cheap all over.  They might not do the best job ever, but its better than trying to bring all your clothes for a whole trip.
–Toiletries: Meaning shampoo, conditioner, body wash, etc.  You can buy all of these things at a local supermarket for very cheap, and they are very heavy to bring in your bag over.  I would bring your own deodorant, razor, or very personal items.  Don't try to bring an electric toothbrush because the outlets probably cannot handle the voltage and will most likely fry the charger (this happened to mine).
–Lots of shoes:  The only shoes you will need in Bali are flip flops and a good pair of walking shoes if you want to do any hiking.  If you try to wear heels people will probably laugh at you.  Not only that, but the sidewalks are extremely uneven and hard to walk on, so this would be a chore in itself anyways.  Also, shoes are heavy and add too much weight to a bag.
–Expensive jewelry:  Its just not worth the risk.  Plus, jewelry is really cheap here, go out and buy some new stuff for the trip.
–Drugs: Meaning illegal drugs.  Marijuana, anything, don't even think about it.  You will get your ass thrown in jail. For life.
What TO pack:
–Clothes:  You want your clothes to be lightweight and, if possible, 100% cotton.  Synthetics do not breath and you will be soaking with sweat in an hour if you wear them.  Try to also bring light cover ups that will protect you from bugs and the sun.
–Sunscreen:  Sunscreen is EXTREMELY expensive in Bali.  It is probably because it has to be imported and therefore subjected to a high tax.  You will go through sunscreen faster then you expect because you have to put it on everytime you go out in the sun or you will get burned.  I would bring one large tube per week at least, and then a nicer tube of sunscreen for your face with a higher SPF.  The sun is VERY strong, so don't skimp out on the SPF either.
–Bug repellent: Something with at least 30% deet, they have continuous sprays now at REI that are nice but drugstores usually carry Off or something similar.
–Wetnaps: The plumming in Bali is not exactly what most people would consider optimal.  Most of the nice places will be fine, but there will still not be toilet paper always available at all bathrooms.  It is a good idea to keep little wet naps or tissue with you at all times just in case of an emergency.
–Travel Locks: Have a TSA approved travel lock on every zipper of your checked baggage.  There have been instances of airport personnel sneaking drugs into tourists suitcases and the toursists getting caught and thrown in jail for it, so lock your bags so no one can stuff anything in there.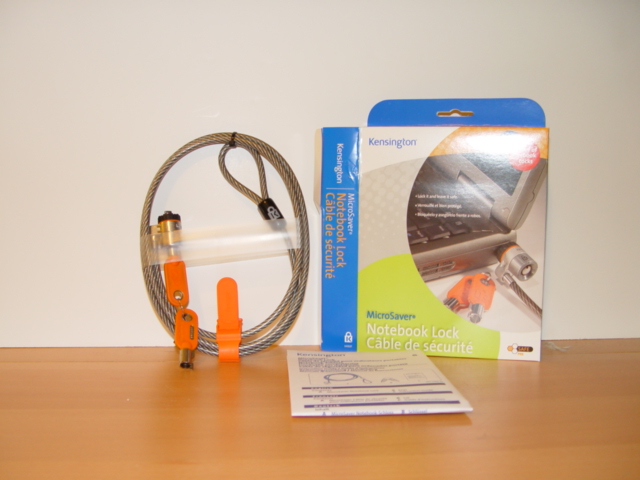 –First Aid: Hydrogen peroxide, antibiotic ointment, bandaids, light pain killer, melatonin (if you have trouble adjusting to the time change), pepto bismol/immodium (in case of any stomach issues, anti itch lotion, zyrtec (antihistamine if you get serious bites that are driving you nuts), antifungal., cortisone cream (in case you get heat rash or skin irritation).
Note: Being a humid, tropical climate, Bali has no problem cultivating mold on pretty much anything.  Be sure not to leave your bags in cool, dark places, because in a few days they WILL be moldy.  If things are wet, hang them outside to dry when it is sunny out.  It is easy to get skin fungus's or irritations for this reason, which is why you should bring the antifungal.
–Flashlight:  Bring a good flashlight and batteries, at night it can be pretty hard to see while walking through the streets.
–Travel Safe/Computer Safety Cable: For obvious reasons, if you are bringing a computer
–Earplugs:  If you have a hard time sleeping with noise, you will want to pack earplugs.  Bali is one of those islands that is filled with chickens and roosters, which have no problem crowing at all hours of the night.  This is not to mention all the other animals that will be making an orchestra of their own.  Oh, and the weird Bali karaoke/singing that you may hear from time to time.
–Towels:  Most accommodation will supply you with bath towels, but its always nice to have an extra for pool/beach use or in case they don't give you them.