Who are we? Why would you want to come spend a week with us in Bali? Well, because we are people just like YOU! We might be yoga teachers, but we are also adventurers, travelers, explorers, foodies, students, and we love having fun!  Heidi and Jason have spent a ton of time in Bali, and want to share their knowledge of the island, yoga, and much more with you to give you the best experience of Bali imaginable.  We also believe in offering the highest quality yoga instruction to help you in your physical, mental and spiritual growth and therefore provide the best retreat possible.  Below is a list of the instructors for our Yoga Retreat from October 15-21, 2017 in Ubud, Bali.  Click on any individual name to see their biography and experience:
Lead Instructor
Traditional Ashtanga, Ashtanga Vinyasa, Vinyasa Flow, Hatha, Meditation, Pranayama
Yoga Teacher Since: 2010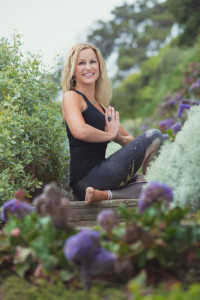 Claire Petretti-Marti, RYT-500
Instructor
Ashtanga, Vinyasa Flow, Hatha, Meditation, Pranayama, Restorative, Pilates, Fitness
Yoga Teacher Since: Over 20 years experience
Adventure Guru, Assistant Instructor
Yoga Teacher Since: 2013
Vinyasa Flow, Ashtanga, Surfing, Adventure and Fun!
Assistant Instructor (not teaching in 2015)
Vinyasa Flow, Power Yoga, Hatha, Meditation
Yoga Teacher Since: 2011
Heidi, Brooke, Claire and Jason care deeply about the well-being of Bali and their people, and they have committed to donate a portion of the retreat proceeds to City of Hope. Last year YogaRetreats-Bali donated over $2,300 to City of Hope.