Host your own retreat in Bali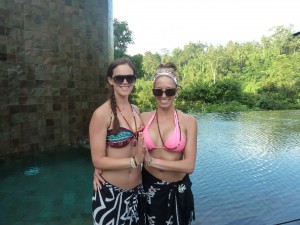 Are you a yoga teacher or retreat leader who has always dreamed of traveling to Bali, but haven't had the chance to? Even more, have you dreamed that one day you could bring your students, friends and family to this incredibly beautiful and inspiring island? Yoga Retreats – Bali and Two Fish Yoga will help you organize your very own retreat in paradise!
Whether you're teaching yoga, hula-hooping, team-building, etc, Bali is a place for everyone to enjoy and grow.  Please contact us by filling out the contact form below and we will get back to you shortly to start the process of planning your dream retreat.  We look forward to working with you and making your hopes and dreams a reality!
Contact us to start the process of organizing your retreat in Bali!