As teachers in the yoga community not only in California, but throughout the world, we take great responsibility in bringing yoga to others and helping them grow in their practice not only physically, but mentally, spiritually as well.  As compassionate teachers and people who want to make the world a better place, we always enjoy giving back to the community by giving a portion of our proceeds to a charity.  We believe that by helping others, we create a happier, healthier and more peaceful world to live in and be a part of.
SPECIAL FUNDRAISER: CYCLE FOR SURVIVAL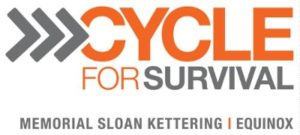 Our lead instructor Heidi Shurtz teaches for Equinox, a worldwide luxury fitness corporation. They are committed to being involved with the community and giving back through various fundraisers. One of these fundraisers is Cycle for Survival, which raises money to help fund rare cancer research. What is rare cancer? Rare cancers include brain, pancreatic, ovarian, stomach, all types of pediatric cancers, and many others. Even though they account for about half of all cancer diagnoses when combined, research on many rare cancers is drastically underfunded, often leaving patients with limited or no treatment options.  Register for the retreat before March 1 and an extra $50 per person will be donated directly to this year's Cycle for Survival campaign. Register today, save with our early bird discount, and know that you are giving back even more by helping us donate to this amazing cause. Click HERE to register for our 2017 retreat in Ubud, Bali.

For our 2017 yoga retreats we have chosen Waves for Water whose mission is simple: To get clean water to every single person who needs it. As yogis and promoters of living a healthy lifestyle, we know better than anyone that drinking enough, and quality, water is imperative for having a healthy body and feeling your best.  People living in impoverished areas die every day from drinking dirty water. While having access to clean water is a luxury that many of us take for granted, there are millions living in nations with no filtration systems in place. Kids drink from the same streams where animals bathe. In addition, there's no clean water available for surgery if someone is injured, putting the wounded at risk of deathly infections. By donating to this incredible organization, we hope to aid them in raising funds for their cause and help to provide healthy drinking water to people around the world in need.
Help us raise money and awareness for Waves for Water, and know that a portion of your money is going to help people around the world live healthier, happier lives.  Thank you for helping us to make a difference in the world we live in.