*New Uluwatu Retreat Dates Coming Soon, Stay Tuned!*. Join us for a luxurious yoga and surf retreat surrounded by panoramic ocean views of world class waves, beautiful private villas, and top quality yoga in Uluwatu, Bali. Yoga Retreats Bali is thrilled to offer you this 6 day, 5 night retreat that has it all. For those who want to deepen their yoga practice while being on the coast to experience Bali's top surf breaks, pristine ocean views, and the culture of the Balinese people… this retreat is for you! This once in a lifetime experience includes the highest quality accommodation at the Uluwatu Surf Villas.
OUR SURF/YOGA RETREAT INCLUDES:
–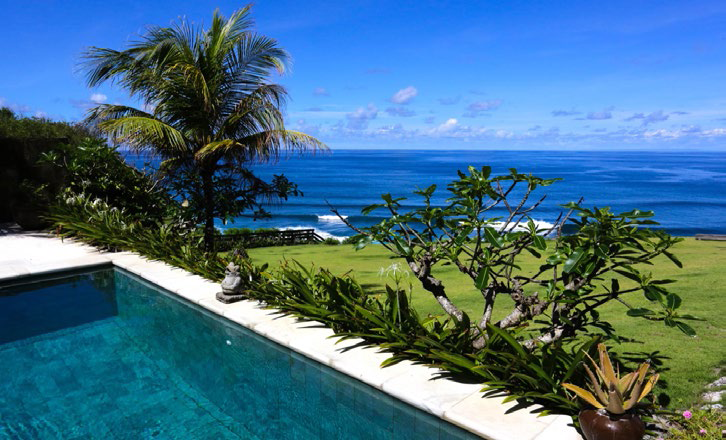 Daily yoga classes including pranayama, asana and meditation in the Morning Light Yoga Studio
– 5 nights accommodation in a beach-front (ocean view!), shared, 3 bedroom private villa with private pool
– Daily breakfast delivered to your villa
– Optional guided surfing daily for experienced surfers
– Traditional balinese massage in your villa
– Trip to the Uluwatu temple to see the Kecak dance at sunset
– Day trip to Padang Padang beach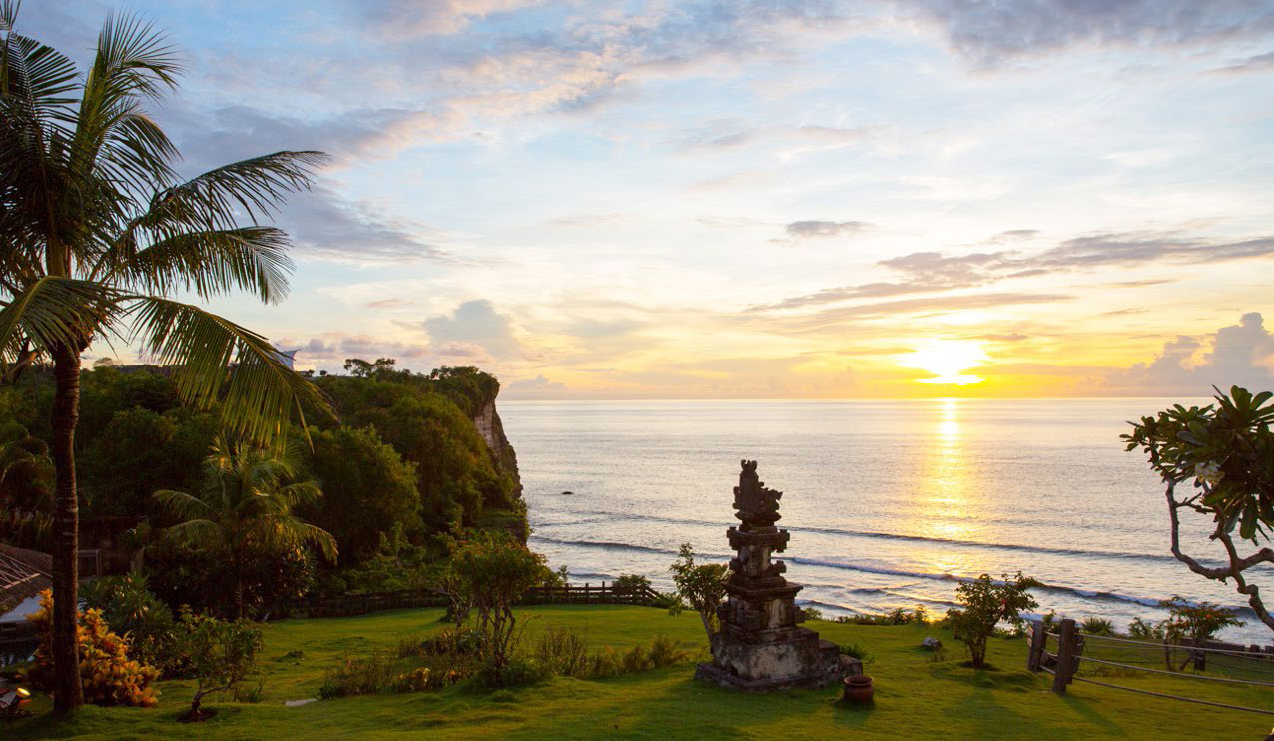 – Welcome and farewell dinners
– Special closing ceremony
– Transfer to and from Denpasar international airport (DPS) to the Uluwatu Surf Villas
– and much more! see more info about our location at www.uluwatusurfvillas.com
– Prices start at $1850 per person, see our complete list of prices HERE
*early bird pricing must be booked by January 31, 2016! We have VERY limited availability and this will SELL OUT FAST so book your spot now! CONTACT US HERE FOR BOOKING
YOUR TEACHERS/GUIDES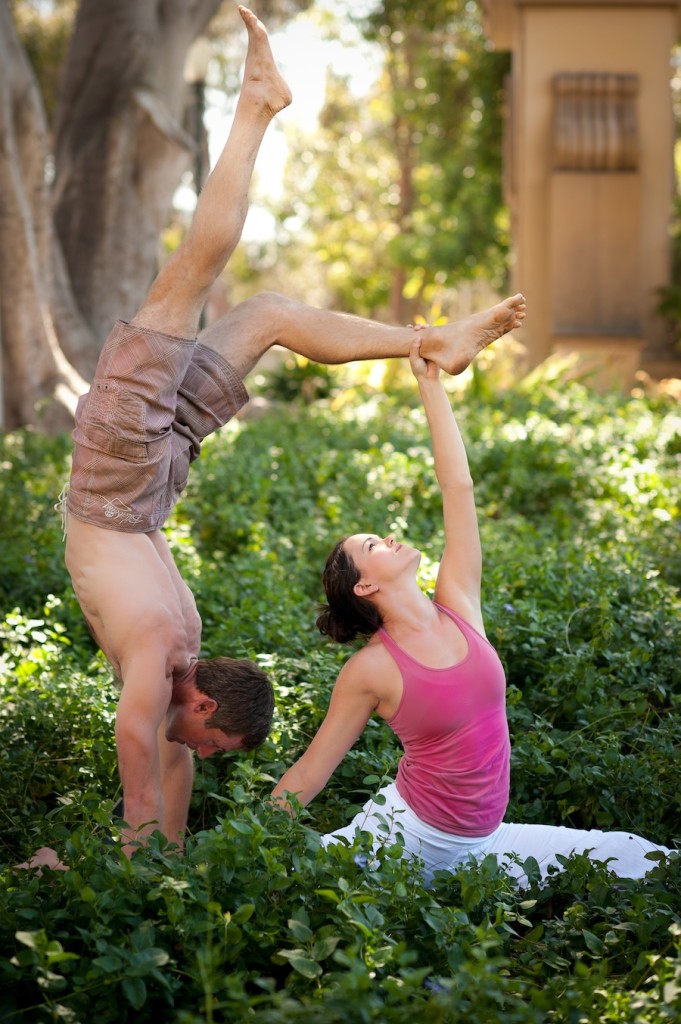 This luxurious, blissful retreat will be led by yoga instructor Heidi Shurtz, RYT-500 and surf guide Jason Shurtz, RYT-200. Both Heidi and Jason have lived in Bali and spent an extended period of time in Bali each year.  They offer the most thorough, local knowledge of the area and the waves to YOU to ensure you have the most authentic experience possible while in Bali.
Heidi has been teaching yoga since 2010 full time, and has taught thousands of classes in the yoga capital of the west: Encinitas, California.  She draws from backgrounds of ashtanga, hatha, restorative, and much more from her 800+ hours of teacher trainings to bring you inspired and fun vinyasa flow classes.  To read Heidi's complete bio click HERE
Jason is an RYT-200 certified yoga instructor and will be assisting yoga classes when he's not doing what he does best… guide you to the best waves! As an ex-pro snowboarder, Jason found surfing after a skateboarding accident and found it was ultimately his true love. Bali originally called to him because of the quality of the waves and pristine, tropical waters. (see Jason's full bio HERE) His extensive surf knowledge will be passed to you, and he'll guide you to the best spots based on swell direction, tides, and size. Although this is also a surf retreat, we suggest that Bali's waves are not for beginners, and only will offer guidance, not lessons, so recommend all surfers to be at least intermediate experience. To read more about the surf click HERE
RETREAT LOCATION
Our retreat will be located at the Uluwatu Surf Villas, literally right on top of arguably the most famous surf spot in Bali; Suluban beach, aka Uluwatu. When you join us this June, your home away from home will be right smack in the middle of the nearly mile long stretch of reef and about 100ft up on the cliff side with a perfect view of the entire coastline. We are based above Uluwatu because the Uluwatu Surf Villas is an absolutely stunning property, likely one of the best accommodations you'll ever encounter.

ULUWATU SURF VILLAS, LUXURY CLIFF-FRONT ACCOMMODATION
The Uluwatu Surf Villas sit cliff-front on the southern Indian Ocean with expansive views and amazing sunsets. While commanding an ultimate view of Uluwatu surfing beach, the villas are also only minutes away from the famous Uluwatu temple, as well as some of Bali's best "secret" beaches. The villa's location in the "Bukit" (hill) on the South peninsula usually guarantees sunny days, tropical breezes, and ultra consistent surf.
SHOULD YOU ATTEND THIS 6 DAY, 5 NIGHT YOGA/SURF RETREAT?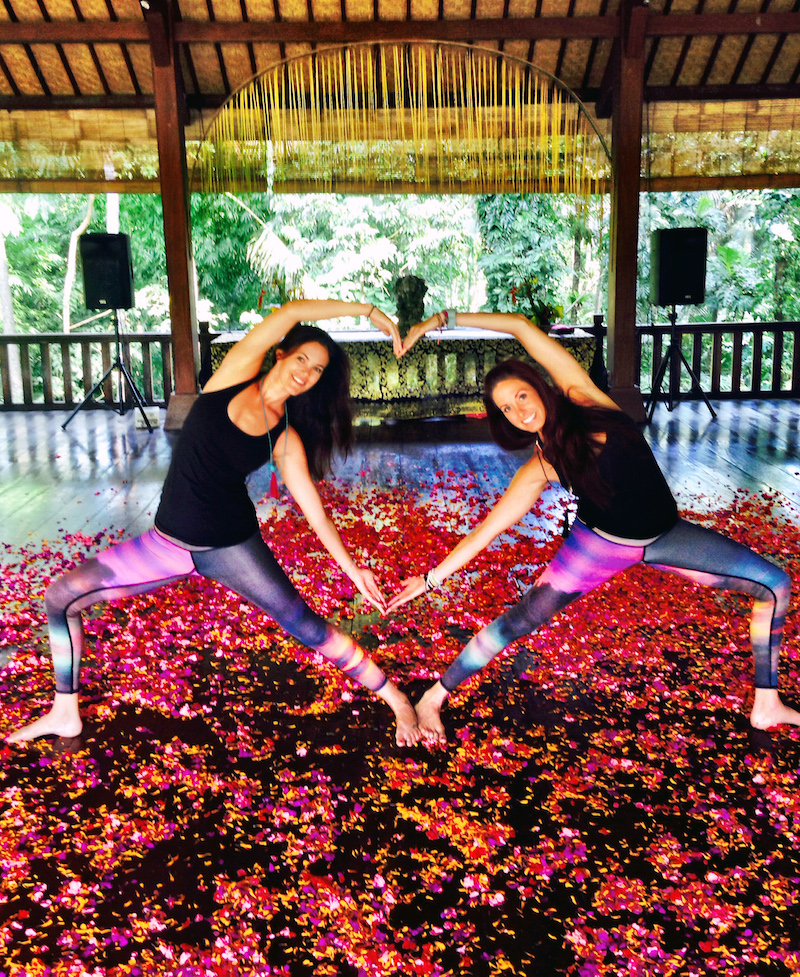 – Have you been looking for a unique and life changing experience to re-inspire you?
– Are you looking to deepen your yoga practice and completely immerse yourself in tropical, exotic, and unique culture?
– Have you been dreaming of the sound of the crashing waves and beautiful, ocean front sunsets?
– Do you want to be able to do yoga while your partner can go surf world-class waves (or visa versa!)
– Do you want to see the world, experience new cultures, and open your eyes to something completely extraordinary?
– Have you ever wanted to go on an incredible yoga holiday/vacation where you can meet other like minded friends and travelers?
If you're shaking your head "Yes!", then this is the retreat for you. Give yourself permission to detach from work, responsibilities, Facebook, "reality" …and escape to join us in beautiful Bali!  Bring your significant other, friend or family member for a bonding experience that will help you grow together and create memories guaranteed to last a lifetime!
Reserve your spot NOW for our luxury yoga and surf retreat in the heart of Bali's surf/beach region from June 5-10, 2016.  Our spots are EXTREMELY limited and WILL sell out fast! $500 holds your spot, save $250 with our early bird pricing! (must be paid in full by January 31, 2016!)