October 15-21, 2017 in Ubud, Bali. Renew, Relax, Reflect as You escape to paradise for an exciting yoga journey on the beautiful tropical island of Bali. Set in lush tropical surroundings and led by experienced, charismatic, energetic teachers, Yoga Retreats Bali is excited to offer you a yoga retreat and cultural/spiritual immersion created to enhance your practice, refresh your spirit and have some fun along the way. Everyone is welcome, from the 1st time beginner to the very experienced practitioner, you will create new friendships and build lifelong memories with other yoga enthusiasts as you take your practice, adventure and relaxation to new levels.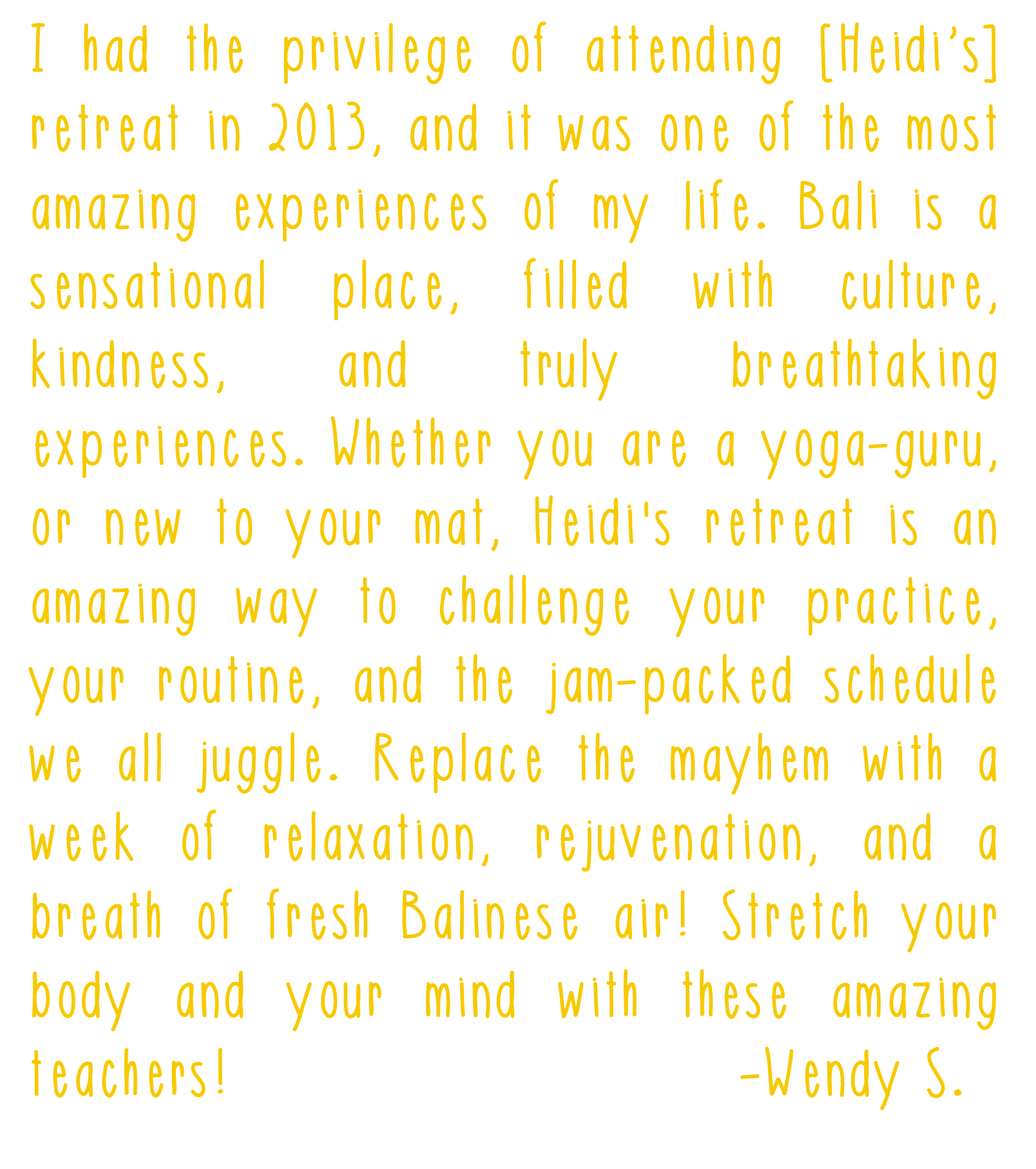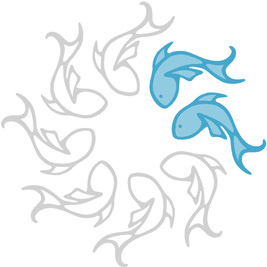 OUR ONE WEEK RETREAT INCLUDES THE FOLLOWING:
– Transportation to and from the Denpasar, Bali International Airport/Ubud
– 6 nights of accommodation immersed in the rice paddies at the beautiful Ananda Cottages, Ubud
– Breakfast daily (always with vegetarian options)
– Welcome dinner with mouthwatering traditional Balinese dishes
– Daily 2 hour yoga and meditation
– Dharma discussion over a walk through the rice terraces and organic lunch
– 1 full body traditional Balinese Massage
– Dinner at the Lotus temple with cultural performance
– Farewell dinner at Indus Restaurant
– Excursion to the Water Purification Temple with local guide
– Optional daily cultural activities
– View tentative yoga retreat schedule and photos of yoga retreat activities HERE
– Prices start at $1335 USD per person!
– SEE OUR COMPLETE RETREAT PRICES HERE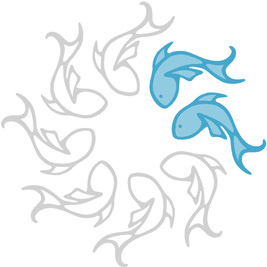 YOUR TEACHERS:
This blissful and cultural retreat is led by elite yoga teachers Heidi Shurtz, RYT-500 of Encinitas California, the unofficial Yoga capital of the west. Known as a top and favorite yoga teacher in the area and industry, she has taught thousands of people and classes. Heidi has also trained, taught and lived in Bali for over 9 months and knows the area like a local, ensuring your experience on the magical Island of the Gods is from the best perspective. ( Why Bali? Check out our Blog Post HERE )
Heidi will be assisted by fellow yoga instructor and Heidi's husband Jason Shurtz (RYT-200).  This teaching team will pull from styles ranging from traditional Hatha, to Ashtanga, to Restorative yoga to ensure that any and all personal levels and practices are accommodated. There are always plenty of hands giving optimal adjustments to help guide you deeper into yourself and your postures. To find out more about Heidi or Jason, please visit our Instructor's bio page.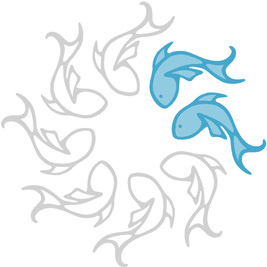 RETREAT LOCATION:
Bali is known across the world as "The Island of the Gods"  because of its awe inspiring beauty and incredible natural energy.  Ubud is Bali's cultural center and one of the most popular yoga destinations in the world. Here you will be immersed in the traditional culture of Bali and it's people, surrounded by cascading rice terraces, beautiful bungalows, and the most amazing, open, loving people you've ever met ( learn more about Ubud, Bali HERE ).
Our goal is to provide you with an unforgettable journey and help you discover new ways to take your practice, focus, and experience of the world to new levels. We want you to experience Bali and everything it has to offer. Each day will be filled with yoga classes, cultural activities, and excursions, and everything is always optional. Included in your package are pampering massages, body treatments, and more all set within the illuminating culture of Bali.
We fill up quickly each season so don't hesitate, click HERE to book your spot now for an experience of a lifetime on this amazing retreat from October 15-21, 2017! (Go on, treat yourself to some pampering and yoga bliss…)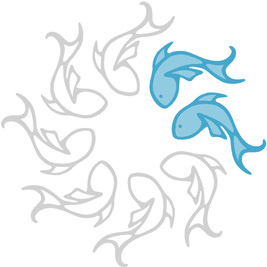 THE ANANDA COTTAGES, YOUR HOME AWAY FROM HOME:
You will be staying at the beautiful Ananda Cottages located in Ubud, a short 15 minute walk from the town's center. Here you will find the world famous Monkey Forest and Ubud Market! The Ananda Cottages property is a gorgeous, traditional retreat center including 3 private pools, shared villas, and a large yoga room overlooking the iconic picturesque landscape where you will be practicing daily.  To see pictures and more details on the Ananda Cottages visit the  Location page here.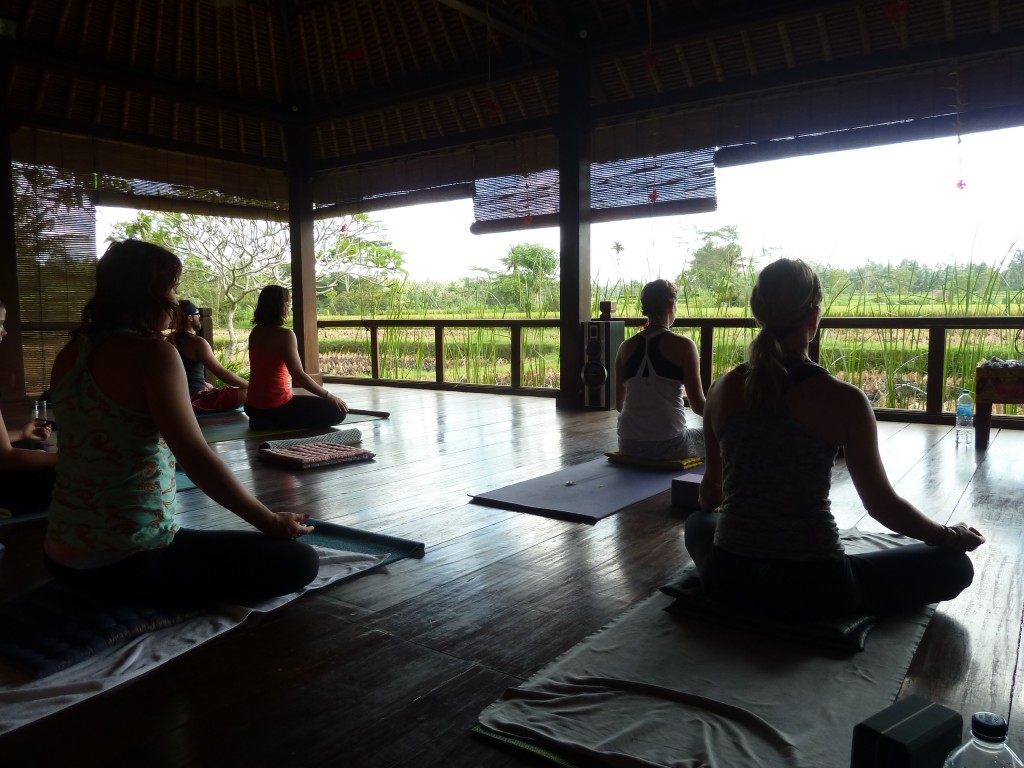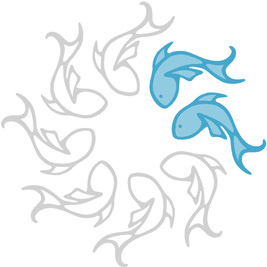 SHOULD YOU ATTEND THIS 6 DAY, 6 NIGHT YOGA RETREAT?
– Do you ever dream of traveling to an exotic location that allows for complete immersion in all areas of your practice?
– Do you want to develop the foundation of a daily practice and a deeper understanding of your yoga?
– Are you a newcomer to the practice of yoga who want to learn from experts in a safe, comfortable and supportive environment?
– Are you an experienced Yogi who wants to take their practice to new levels or explore new ideas/postures/poses?
– Are you interested in developing or deepening an inner meditation practice to enhance your physical yoga practice and life?
– Do you want to see the world, experience new cultures, and open your eyes to something completely extraordinary?
– Have you ever wanted to go on an incredible yoga holiday/vacation where you can meet other like minded friends and travelers?
If you're shaking your head "Yes!", then this is the retreat for you. Give yourself permission to detach from work, responsibilities, Facebook, "reality" …and escape to join us in beautiful Bali!  Bring your significant other, friend or family member for a bonding experience that will help you grow together and create memories guaranteed to last a lifetime!
By the end of this journey you will cultivate deeper awareness, mindfulness, and relaxation, all while enjoying the beauty and culture that Bali has to offer. Come experience what it's like to feel refreshed, invigorated and calm unlike ever before. We look forward to having you join us for an unforgettable journey of a lifetime where you will discover new ways to embrace and experience the art of yoga.
Reserve your spot now for your Bali Retreat Holiday this October 15-21, 2017. Sign up HERE today and save up to $150 off regular pricing with our early bird discount if booked before May 31, 2017.
To take a peek inside one of our meditation and yoga sessions in Bali click on the video below.